Get ready for high-flying adventures with the PAW Patrol pups in the brand-new DVD PAW Patrol: Jet to the Rescue. Featuring an exclusive, all-new original TV movie and four fan-favorite episodes from the number-one ranked preschool show on television. Enter to win your very own PAW Patrol: Jet to the Rescue DVD in the Giveaway Form below!
PAW Patrol: Jet to the Rescue DVD Giveaway – Ends Sept 10, 2020
The DVD release lets fans join the pups as they travel back to Barkingburg with all-new rescue gear and high-speed mission jets for action-packed aerial adventures.
The PAW Patrol pups will soar to new heights to save Barkingburg Castle, rescue a stunt pilot, help one of Mayor Humdinger's kittens, and more!
Don't miss a beat and stay up to date with everything PAW Patrol Related! If you love this PAW Patrol film then you will love to see what the pups were up to in PAW Patrol: Dino Rescue Roar to the Rescue.
About PAW Patrol: Jet to the Rescue
Get ready to zoom back to Barkingburg with the pups in this all-new TV movie. When the scheming Duke of Flappington steals a powerful levitation gem from the royal castle, it's up to the PAW Patrol to jet to the rescue before the town is lost forever.
Then, join the PAW Patrol for even more high-flying adventures where they'll save a stunt pilot, one of Mayor Humdinger's kittens and even Skye when she breaks her wing flying to Jake's Mountain.
PAW Patrol: Jet to the Rescue episodes:
Jet to the Rescue
Pups Save a High-Flying Skye
Pups Save Skye
Pups Save a Flying Kitty
Pups Save an Ace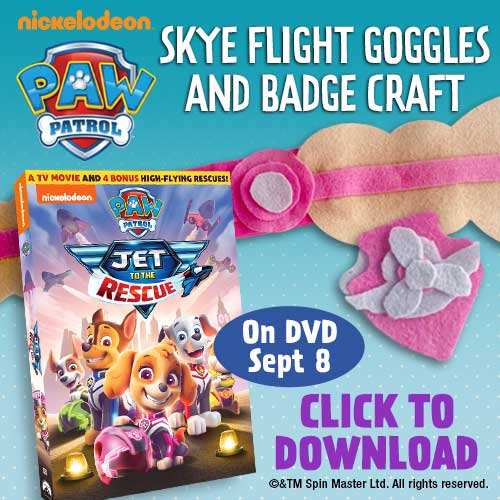 PAW Patrol: Jet to the Rescue DVD Giveaway – Closes Sept 10, 2020