From Sony Pictures Home Entertainment and Director Jon Watts, comes to a global adventure for everyone. SPIDER-MAN: FAR FROM HOME is now the biggest Spider-Man film of all time! Today I am sharing an awesome Spider-Man: Far From Home recipe and special magic tricks your family can enjoy. Make sure you check below to see how you can
SPIDER-MAN: FAR FROM HOME
Tom Holland returns as everyone's favorite web-slinger in SPIDER-MAN: FAR FROM HOME, the next chapter after Spider-Man: Homecoming. Our friendly neighborhood wall-crawler decides to join his best friends Ned, MJ, and the rest of the gang on a European vacation.
However, Peter's plans to leave super heroics behind for a few weeks are quickly scrapped when he begrudgingly agrees to help Nick Fury uncover the mystery of several elemental creature attacks! Spider-Man and Mysterio (Jake Gyllenhaal) join forces to fight the havoc unleashed across the continent but all is not as it seems.
Enter To Win a one of a kind prizes in my Spider-Man: Far From Home Giveaway!
SPIDER-MAN: FAR FROM HOME is now available on 4K Ultra HD Combo Pack, Blu-ray Combo Pack, and DVD Today!
There are some awesome bonus materials included that you won't want to miss. Check out what you can expect below. Also, make sure you enter to win in my Spider-Man: Far From Home Giveaway. The giveaway ends October 14th!
Bonus Materials Include:
New Original Short, Peter's To-Do-List: Peter has a few errands to run before he can leave on his class trip.
Teachers' Travel Tips: Mr. Harrington & Mr. Dell present a few tips on how to traverse the European continent.
Stepping Up: Explore how Spider-Man was introduced in the MCU, the ways Tom Hollandtransformed the character of Peter Parker, and what the future holds for Spider-Man.
Suit Up: The suit doesn't make the hero-but it does play a big role in who they are and who they can become. This piece examines all of Peter's different suits in the movie, and with behind-the-scenes footage, we see why some suits are better than others.
Far, FAR, Far from Home: The film's illustrious locations serve story points and establish tone, but they're also amazing to travel to! Hear from the cast on their experiences filming on-location.
It Takes Two: A special look at the chemistry between Jon Watts and Tom Holland.
Fury & Hill: MCU stalwarts Cobie Smulders and Samuel L. Jackson are back as Agent Maria Hill& Nick Fury!
The Ginter-Riva Effect: A look at the villain sub-plot and how William Ginter-Riva ties Spider-Man: Far FromHome all the way back to the beginning of the MCU.
Thank You, Mrs. Parker: A look at Marisa Tomei's reimagining of Aunt May, from Homecomingto Far From Home.
Buy Now on Amazon: https://amzn.to/2VpKKPl
Twitter: https://twitter.com/spidermanmovie
Facebook: https://www.facebook.com/SpiderManMovie
Instagram: https://www.instagram.com/spidermanmovie/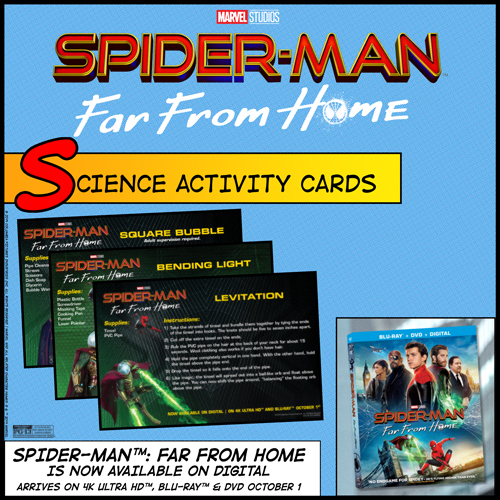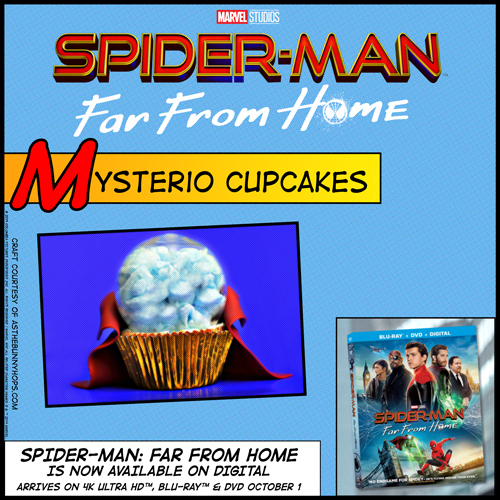 Enter to win a Spider-Man: Far From Home shirt, travel card wallet, and a DVD below!